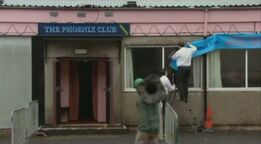 The Phoenix Club was a working men's club in Bolton. This club has been re-opened three times, once after a flooding incident and the other two after having been burnt down. Its only known rival is The Banana Grove.
Special Nights / Events
Edit
The Phoenix Club has been host to numerous events and fundraisers, some of which included:
Ad blocker interference detected!
Wikia is a free-to-use site that makes money from advertising. We have a modified experience for viewers using ad blockers

Wikia is not accessible if you've made further modifications. Remove the custom ad blocker rule(s) and the page will load as expected.